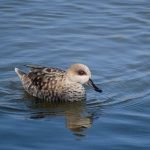 Doñana Natural Park. Cadiz, Seville and Huelva.
Oxyura Birdwatching.
Birds that we can observe in this route:
Griffon Vulture, Spanish Imperial Eagle, Osprey, Booted Eagle, Short-toed Eagle,Red Kite, Black Kite, Common Buzzard, Lesser Kestrel, White-headed Duck, Red-crested Pochard, Little Bittern, Night Heron, Cattle Egret, Squacco Heron, Glossy Ibis, Spoonbill, Flamingo, Avocet, Black-winged Stilt, Collared Pranticole, Ringed Plover, Kentish Plover, Dunlin, Curlew Sandpiper, Slender-billed Gull, Little Tern, Caspian Tern, Hoopoe, Crested Lark, Short-toed Lark, Red-rumped Swallow, Sardinian Warbler, Zitting Cisticola, Corn Bunting Among other birds.
The species of birds change according to the season of the year.
Guaranteed to see over 50 different bird species during the tour
Approximate duration: 3 hours or 6 hours.
Guided observation is carried out in a manner which is respectful to the environment.
The photos of the birds that we can observe in this route you can see them in the blog.
* For more destinations and options please contact us directly